Blue Cheese Dressing Soda Pop
Fizzy drink flavored like blue cheese dressing.
You may also like:
Overview
Blue cheese is a delicacy with a distinctive aroma, whose tasters give it polarizing reviews. Blue Cheese Dressing Soda is no different.

This pungent pop is flavored like blue cheese dressing, and the scent hits your nose the moment you pry off the cap. Most tasters remark on the flavor authenticity of the sauce soda while others merely taste the sweet notes imparted by the pure cane sugar used to sweeten the drink.

If you've ever wanted to guzzle gorgonzola or been curious about sampling liquid stilton, Blue Cheese Dressing Soda is the soft drink that's sure to satisfy your curiosity and share with the rest of the table.
Features & specs
Soft drink flavored like sweetened blue cheese dressing
Made with pure cane sugar
Volume: 12 fl. oz. (355 ml)
Made in the USA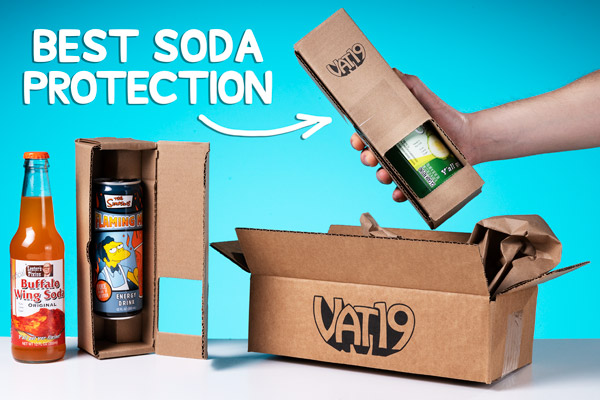 Love our videos? Please subscribe to our YouTube channel:
This product has been discontinued. Frown face!
Sorry, but this item is no longer available for purchase.
Burning Questions: You Ask, We Answer
Your questions that have been answered by the Vat19.com staff:
Sort by: Show Only:
Want to ask your own Burning Question?
Unfortunately, this product is not currently available for purchase. Therefore, we cannot accept any new burning questions. Sorry!