Canadian Maple Syrup Soda Pop
Soda that tastes like the beloved Canadian condiment.
You may also like:
Overview
The most Canadian thing since a ham-on-pizza-eating hockey player riding a moose and dressed in a denim tuxedo is finally here: Maple Syrup Soda.

This latest and greatest gift inspired by the flavors of our fine friends to the north is made with pure cane sugar and the sweet taste of maple syrup that'll leave your mouth watering more than Niagra Falls.

While this delicious carbonated beverage pairs well with poutine and ice fishing in Quebec, you don't have to be in the great white north to enjoy it!
Features & specs
A sweetened carbonated beverage flavored like maple syrup
Net Wt.: 12 fl. oz. (355mL)
Ingredients: Carbonated artesian spring water, pure cane sugar, citric acid, caramel color, natural flavor.
Made in the USA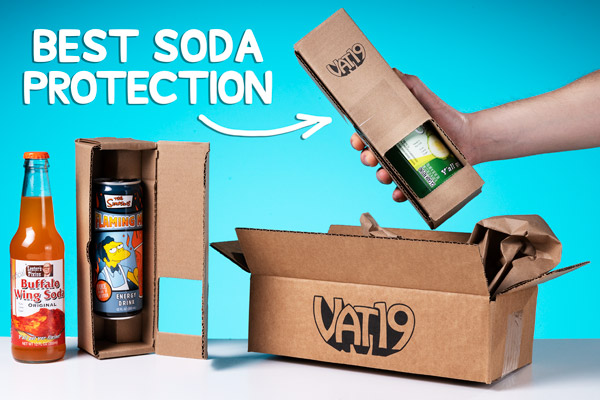 Burning Questions: You Ask, We Answer
Your questions that have been answered by the Vat19.com staff:
Sort by: Show Only:
Want to ask your own Burning Question?

First, please watch the

video

to the right. It explains the Burning Question feature and answers some common questions.

Now, if there is something that you need to know about this product that we've omitted, please send us an anonymous question and we promise to answer it within 1 business day.