Enchilada Soda Pop
A carbonated soft drink flavored to taste like enchiladas.
You may also like:
Overview
Do you like your enchiladas with beef, chicken, or carbonation?!

The flavor pioneers at Lester's Fixins have captured the taste of your local taqueria's enchilada plate, added a sweet smack of pure cane sugar, a hint of spice, tempered with fizzy carbonation, and delivered it right to your taste buds.

The flavor is so realistic you'll wonder why it didn't come with free chips and salsa. Pop a bottle with a few amigos to share this strange soda experience, and remember: Tuesday may be taco night, but any night is enchilada night!
Features & specs
Enchilada flavored soda-pop
Sweetened with real cane sugar
Volume: 12 fl. oz. (355 ml)
Ingredients: Carbonated artesian spring water, pure cane sugar, citric acid, natural and artificial flavor, soybean oil, ester gum, caramel color, yellow 6, red 40.
Made in the USA
Tastes a lot better than you might think!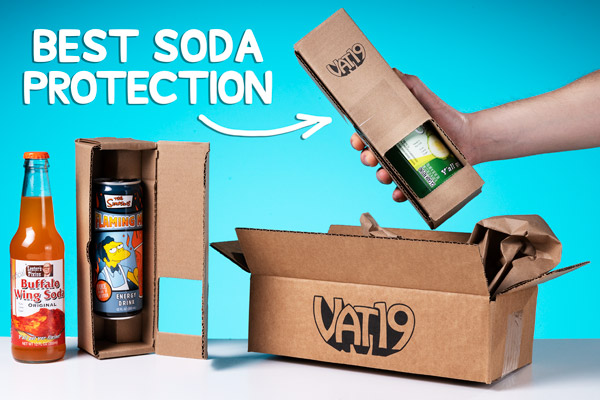 Love our videos? Please subscribe to our YouTube channel:
Burning Questions: You Ask, We Answer
Your questions that have been answered by the Vat19.com staff:
Sort by: Show Only:
Want to ask your own Burning Question?

First, please watch the

video

to the right. It explains the Burning Question feature and answers some common questions.

Now, if there is something that you need to know about this product that we've omitted, please send us an anonymous question and we promise to answer it within 1 business day.