Cucumber Soda
A crisp, sweet soda with a cucumber taste.
You may also like:
Overview
This is a garden variety soda that's anything but ordinary. Cucumber Soda has a fresh taste that blends the delicious pre-pickled produce with a little sweetness that you can't get from the soil.

Cucumber's crisp, refreshing taste has long been the mainstay of infused waters and tiny baby shower sandwiches. Now that familiar flavor has been finished off with pure cane sugar for a smooth finish. The resulting soft drink is a fizzy fresh treat that's as addicting as it is unique.
Features & specs
Soft drink flavored like cucumber
Made with pure cane sugar
Volume: 12 fl. oz. (355 ml)
Made in the USA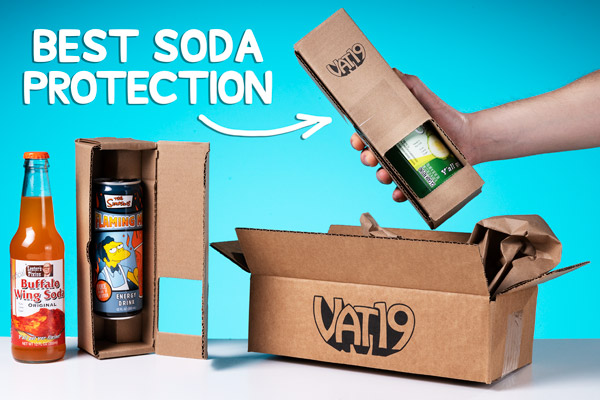 Love our videos? Please subscribe to our YouTube channel:
Burning Questions: You Ask, We Answer
Your questions that have been answered by the Vat19.com staff:
Sort by: Show Only:
Want to ask your own Burning Question?

First, please watch the

video

to the right. It explains the Burning Question feature and answers some common questions.

Now, if there is something that you need to know about this product that we've omitted, please send us an anonymous question and we promise to answer it within 1 business day.