Mustard Soda Pop
Fizzy soft drink that tastes like America's favorite yellow condiment.
You may also like:
Overview
If you've ever seen a child eat a corn dog, chances are you've seen someone suck on the end and slurp up mustard like it was a drink and not a condiment.

Mustard Flavored Soda is your chance to do the same with a refreshing bubbly finish. Each bottle, sweetened with pure cane sugar, is filled with effervescent and complex tangy, sour, and sweet flavors. So pour a glass to share with friends; the taste is so oddly accurate, you might find yourselves dipping your Bavarian pretzel in it.
Features & specs
Mustard-flavored soda pop
Made with pure cane sugar
Volume: 12 fl. oz. (355 ml)
Made in the USA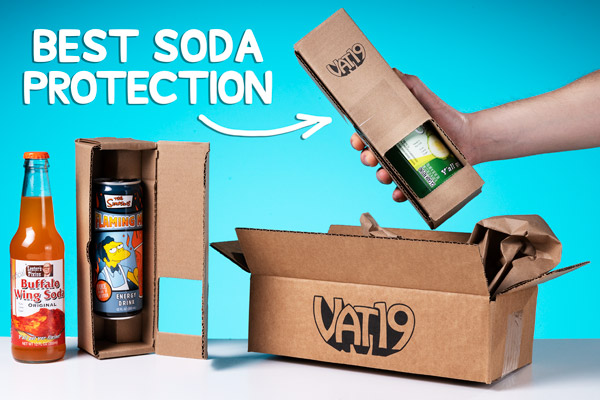 Love our videos? Please subscribe to our YouTube channel:
Burning Questions: You Ask, We Answer
Your questions that have been answered by the Vat19.com staff:
Sort by: Show Only:
Want to ask your own Burning Question?

First, please watch the

video

to the right. It explains the Burning Question feature and answers some common questions.

Now, if there is something that you need to know about this product that we've omitted, please send us an anonymous question and we promise to answer it within 1 business day.