Chocolate Peanut Butter Soda
A delicious soft drink that tastes like peanut-butter-filled chocolate!
You may also like:

Overview
Pairing peanut butter with chocolate is one of the all-time feats of candy inspiration; adding another favorite sweet into the mix is just genius. Chocolate Peanut Butter Soda combines the delicious duo with the sweet fizziness of soda to make a decadently delightful drink.

This amazingly accurate soda replicates the creamy texture and nutty taste of peanut butter and then pairs it with real cocoa. As a result, each sip is like taking a big bite of a rich, creamy peanut butter chocolate treat. Indulge yourself with a whole bottle or give a dozen to a loved one for a new type of sweet treat.
Features & specs
Soda with peanut butter and chocolate flavoring
Made with real cocoa and pure cane sugar
Volume: 12 fl. oz. (355 mL)
Made in the USA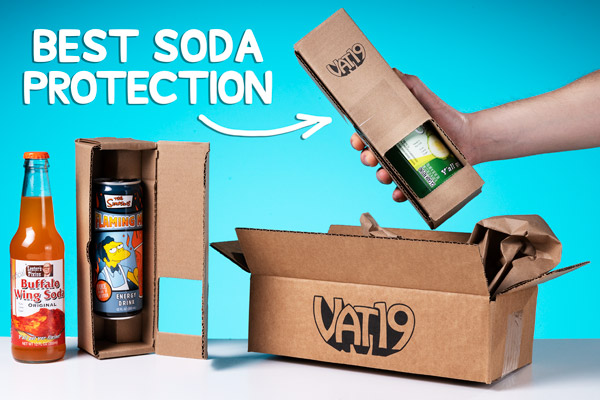 Love our videos? Please subscribe to our YouTube channel:
Burning Questions: You Ask, We Answer
Your questions that have been answered by the Vat19.com staff:
Sort by: Show Only:
Want to ask your own Burning Question?

First, please watch the

video

to the right. It explains the Burning Question feature and answers some common questions.

Now, if there is something that you need to know about this product that we've omitted, please send us an anonymous question and we promise to answer it within 1 business day.