Licorice Soda Pop
Tasty sodas flavored like licorice candy.
You may also like:

Overview
Licorice Sodas put the classic chewy candy into two flavors of sweet, delicious soda.

Red Licorice Soda represents the licorice of choice for most people thanks to a cherry flavoring that's impossible to resist. Add some fizziness to the taste and you get carbonated candy!

If you're more of a traditionalist, crack open a Black Licorice Soda to enjoy that distinctive flavor that people either love or hate. Black licorice junkies will get their fix from the authentic taste of the soda, but less diehard fans will appreciate that the flavor has been mellowed by the sweetness of the pure cane sugar.

No matter which you choose, you'll love sipping your favorite candy in a bottle!
Features & specs
Available in two flavors: Red Licorice and Black Licorice
Made with pure cane sugar
Volume: 12 fl. oz. (355 ml)
Made in the USA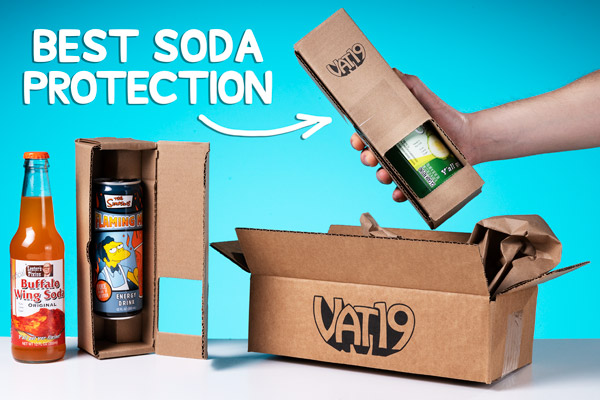 Love our videos? Please subscribe to our YouTube channel:
Can't live without it?
Smash that 'Add to Cart' button!
Burning Questions: You Ask, We Answer
Your questions that have been answered by the Vat19.com staff:
Sort by: Show Only:
Want to ask your own Burning Question?

First, please watch the

video

to the right. It explains the Burning Question feature and answers some common questions.

Now, if there is something that you need to know about this product that we've omitted, please send us an anonymous question and we promise to answer it within 1 business day.