Super Sour Soda
A soft drink that packs a super-sour punch!
You may also like:
Overview
When you'd rather get your sour from a soda, the selection is surprisingly scant. Super Sour Soda is a seriously sour carbonated cooler made with pure cane sugar with a pleasing pucker for the tart fan at heart.

With a unique flavor pairing of blueberry-lemon, this delicious bubbly beverage is sure to tingle your taste buds. Pop open a bottle with your pucker pals, and enjoy!
Features & specs
A sour but sweet carbonated beverage
Sweetened with pure cane sugar
Flavor: blueberry lemon
Volume: 12 fl. oz. (355 ml)
Ingredients: carbonated water, pure cane sugar, natural and artificial flavors, citric acid, blue #1, and sodium benzoate (a preservative)
Made in the USA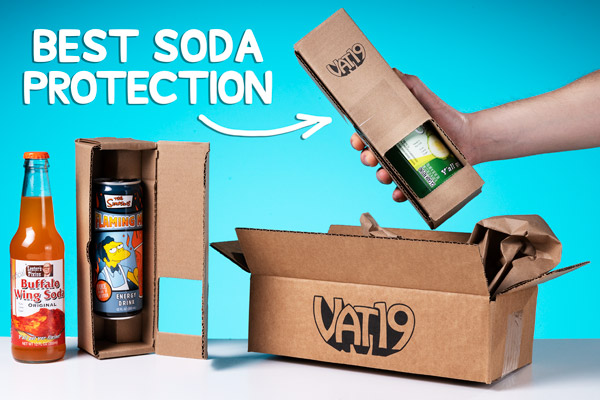 Love our videos? Please subscribe to our YouTube channel:
Burning Questions: You Ask, We Answer
Your questions that have been answered by the Vat19.com staff:
Sort by: Show Only:
Want to ask your own Burning Question?

First, please watch the

video

to the right. It explains the Burning Question feature and answers some common questions.

Now, if there is something that you need to know about this product that we've omitted, please send us an anonymous question and we promise to answer it within 1 business day.