Tungsten Cube
Handsome desk piece made from a cube of solid tungsten.
296g solid block of tungsten

Geometrically perfect cube
Overview
Decorate your workspace with captivating simplicity. The Tungsten Cube is a perfectly proportioned solid figure made with an element known for its density and rarity. Passers-by will admire the elegance of the metal figure, and those who linger to hold it will be surprised by its unexpected weight.

The included plastic stand displays the cube at an eye-catching angle, further increasing the aesthetic intrigue of this distinct desktop decoration. Use the Tungsten Cube to add sleek style to an ordinary workplace.

Note: your cube may contain small scratches on the surface. This is not indicative of a defect but is an inevitable side-effect of the machining of this metal.
Features & specs
Machined block of aerospace-grade tungsten alloy
Dimensions: 1" x 1" x 1" (2.54 cm x 2.54 cm x 2.54 cm)
Weight: 10.44 oz (296 g)
Includes clear plastic display stand
Geometrically perfect
Material: solid alloy composed of 95% tungsten, 3.5% nickel, and 1.5% iron
You may also like:
Elegance cubed
If your desk is already cluttered with the debris of the workday, you need an accent decoration that's simple and sleek. The Tungsten Cube's understated design makes it an unobtrusive piece of desk art that provides unique visual interest to your workspace or home office.
Dense decor
The Tungsten Cube lets you keep one of the world's most rare elements right on your desktop.
A popular choice in jewelry, tungsten is one of the hardest, densest, and most heat-resistant entries in the periodic table. The piece used in our cube is aerospace-grade, conflict-free tungsten that's been precisely machined into a sleek ornament you can cradle in your hand.

An uncommon decoration made from an uncommon metal.
Handsome and hefty
The Tungsten Cube will fool your eyes with its sneaky weight. Despite measuring only an inch per side, the dense metal cube tips the scales at over half a pound.
Although the solid cube is designed for its striking appearance, its weight makes it useful as a paperweight should the need arise.
Precision perfection
The Tungsten Cube has been crafted to achieve perfection, with each edge measuring exactly one inch. The sharp lines and precise shape make the cube stand out on your workspace, especially when used with the included display. The small plastic stand allows the cube to rest on its corner, giving it the appearance of mid-air suspension.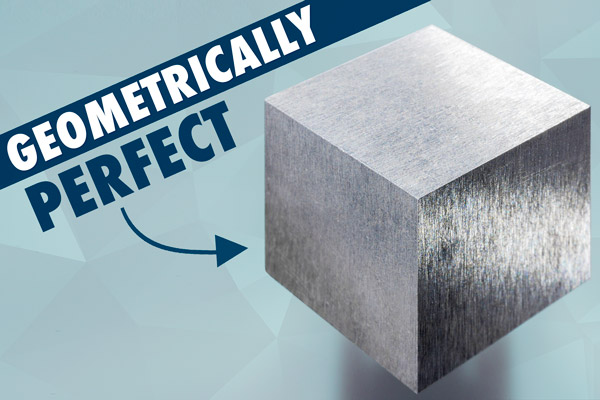 Exactly one inch on each side!
Frequently Asked Questions
Question: Will it break if I drop it?
Answer: The Tungsten Cube isn't fragile by any means, but dropping it from a decent height onto a hard surface may result in superficial damage.
Question: So, what do I do with it?
Answer: The Tungsten Cube is designed as a unique and striking piece of desk art. We've also found its weight makes it fun to handle and useful for holding down papers.
Where can I buy this awesomeness?
Burning Questions: You Ask, We Answer
Your questions that have been answered by the Vat19.com staff:
Sort by: Show Only:
Want to ask your own Burning Question?

First, please watch the

video

to the right. It explains the Burning Question feature and answers some common questions.

Now, if there is something that you need to know about this product that we've omitted, please send us an anonymous question and we promise to answer it within 1 business day.
Please excuse the shameless cross promotions!